Yakut, Jukatir, Evenk, and Even peoples share an ancient and common heritage as the masters of this hard and unforgiving land. For survival, they became expert hunters, fishermen, and farmers. They are able craftsmen, horsemen, herdsmen, and warriors. Traditional war dress of the Yakut tells us they are descendants of the mighty armies of Genghis Khan. Many Yakut were war heroes cited for bravery on the "Russian Front" against Nazi Germany. Yakut lore, ornaments, totems, religious symbols, "Teepees", dress, songs, and dances, are similar to those of many of North America's tribal peoples. The town of Yakutat, Alaska bears their tribal name.
For too many generations the peoples here have been animists, worshipping the same demons which haunted their ancestors. More are believing the good news of the love of Jesus, being set free from demonic bondage, and receiving His salvation. Pray with us that whole tribes will be set free. There are many isolated villages to be reached, and the time is short! Pray for more workers for the harvest. Other missionaries and organizations have come before us and we pray God will send others as well.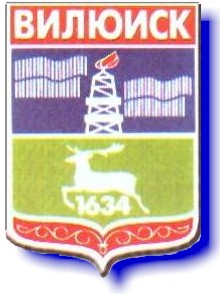 Vilyuysk in 1999, celebrated its 365th birthday. It is rich in history involving the Yakut peoples, Cossacks, Russian nobility, merchants, and a great fur trade along the Viluy River on whose banks the capitol town was built and for which the town and region are named. Vilyuysk was an integral part of the czars penal system in the years prior to the October Revolution. In the late 1800s a lone British missionary woman rode on horseback across Russia and established a small leper colony just outside of the town of Vilyuysk. The fond memory of this woman and her mission in this region helped pave the way for our coming here to be a blessing to these people. Throughout the Soviet times and today, Vilyuysk heats Yakutia. The Vilyuysk region is the heart and center of production and distribution of natural gas supply to the million square-mile Sakha Republic.